UMO Global Student Challenge 2013
Published On : 30-Sep-13 10:58:51 | 3171 Views 135 Votes
What is the identified problem?
At present we face many problems with Traffic and its pollution. Traffic jams are mainly due to Accidents….. Which are sudden…… and by confusion……. and by improper Vision…….. Our team has done a project to rescue the people met with these accidents …………… Our project is …….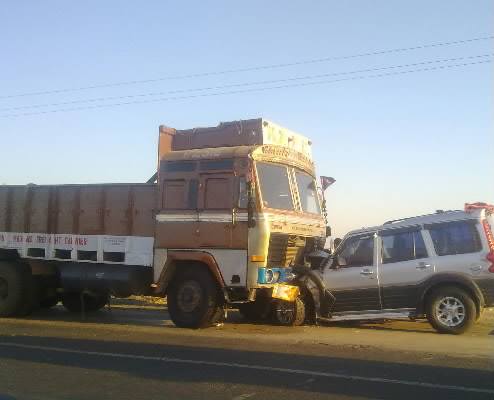 Brief about Solution
AUTOMOBILE RESCUE ALARM:

MECHANISM: This circuit is connected to an alarm which makes sound When this circuit is disturbed. This whole circuit is placed In the front of a vehicle or back Where ever the accident is Supposed to happen.


We target the Light weight four wheeler vehicles: When accident happens the circuit breaks and it makes the Alarm to sound and people nearby can listen and they may rescue. This is actually helpful at night times to get immediate help. This May also be helpful to heavy weight vehicles in some cases.
A magnetic sensor in a closed circuit consists of a few simple components:
For the most basic design, you need: 1)a battery powering the circuit. 2)a spring-driven metal switch built into the car door frame. 3)a magnet embedded in the car door, lined up with the switch. 4)a separately-powered buzzer with a relay-driven switch.
How well does the proposed solution enable great commuter experience?
Especially in the night times if any accident occurs,, We can recognise it and can find another safe way to reach our destination.. Also we can rescue the people and can help them get out of there.
How attractive is this idea for partners from transportation, business, government, non profit or other sectors to get involved?
The can transport their goods safely by identifying a safe route .Also This warns the people to drive carefully as they can face the same scenario if not.
Environmental impact, whether the proposed idea in predominantly service based without adding more physical structures
There will be no effect on Environment as our project doesn't include any type of construction or ECO harmful material.. This can be done with domestic objects.So, without without polluting the environment we can save more lives.